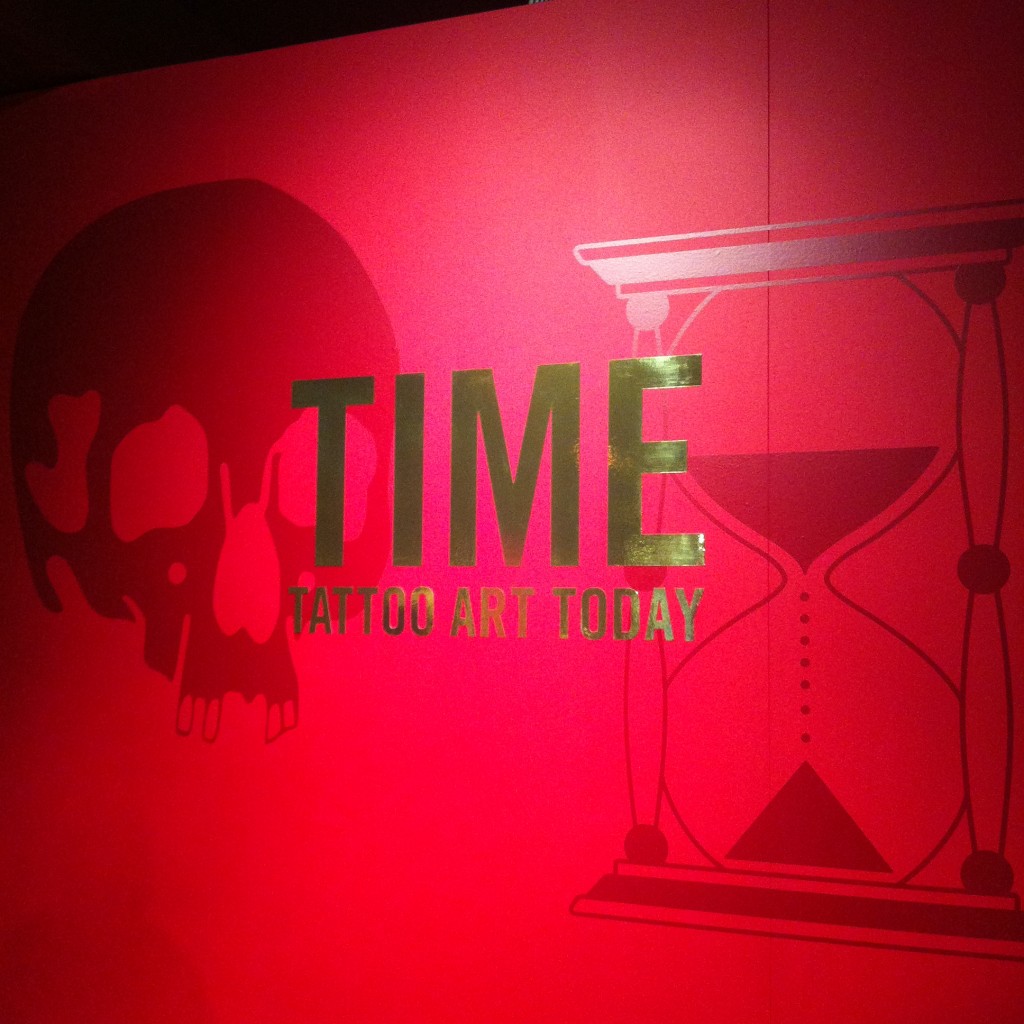 oday was the first of our annual college trips for new academic year. Time to get out of the design studios, look up from our Macs and seek inspiration from elsewhere. This time it was a visit to London's Somerset House to see 'Time: Tattoo Art Today'  The exhibition is unique. Some 70 tattoo artists have been commissioned to create a work of art and inlcudes work from Ed Hardy, Horiyoshi III, Rose Hardy, Chris Garver and Claudia De Sabe. What struck me immediately was just how talented these people are when not working on skin. Works included painted sculptures—two of my favourites being Chris Garver's 'Indigo Dragons' and Henk 'Hanky Panky' Schiffmacher's 'ACBC', a mesmerising and sensitive portrait of a tattooed Christ. (Directly below)
The theme of 'time' lead to many of the artists producing works reminiscent of medieval memento mori, clearly referring to our measured time in this world, along with the message that youthful beauty is fleeting.
The collection is incredibly diverse and is well worth the visit, but don't expect to see tattoos, that's not what's on show! However, it would have been a bonus if only to have had a small image of each tattoo artists' work, just to give the viewer a glimpse of what they create as tattooists. It is a great exhibition, and, for the most part, entirely unpredictable as you move from piece to piece.
Time: Tattoo Art Today ends October 5th.

Above: 'Rouge' (detail) by Rose Hardy.