ver the past few years, part of my collection of photos documenting environmental typography has grown to include that of memorials, particularly that of gravestones. It's an interest not so much born out of any form of morbid fascination, but rather an intrigue that can be traced back to my childhood, when I spent hours playing in my village churchyard in Sussex, where I would often study, and consequently gain familiarity with the many stylised inscriptions and symbols that adorn these markers of life's passing. For some, it is possible that these often quietly understated grave markers may be the only record of a person's existence.
Aware of their inevitable disappearance, either through erosion, vandalism or removal, my aim is to simply to document some of these stones before they disappear completely. Given more time I'd like to record many more stones, but for now the selection process is simply; it's those that catch my eye that get recorded.
Having attempted lettercutting myself*, I can appreciate just how difficult this process is, and many of the stones that I record are not carved particularly well. In some instances it would seem that the stone cutter appears not to possess any understanding of the need for consistency when forming letters. It may be that the carver was largely illiterate or that they simply did not have any great familiarity with the process of cutting letters.
These sometimes crude forms of vernacular lettering are to me interesting curios that can be as unique as a person's handwriting. Often possessing their own charm and beauty (or lack of), these have an equal significance in terms of their function, and on occasion they can rival any well crafted piece, particularly when one considers the context in which they may have been made.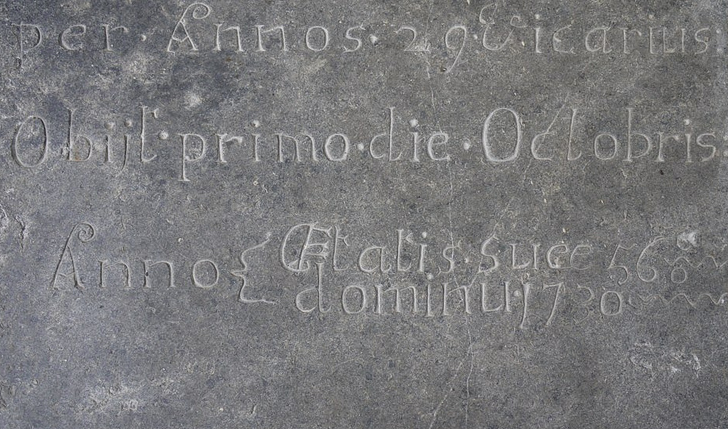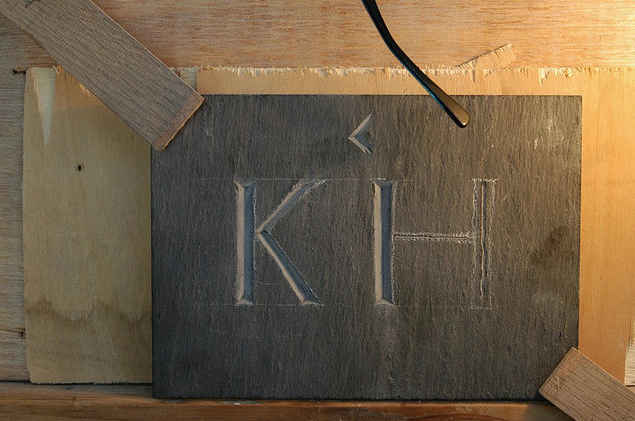 [slickr-flickr tag="wp1″]
* The lettercutting course I took was with Helen Mary Skelton in West Sussex.
For those interested in the photographic recording of memorial lettering, the author Alan Bartram published, in 1978, a fascinating record of UK Tombstone Lettering