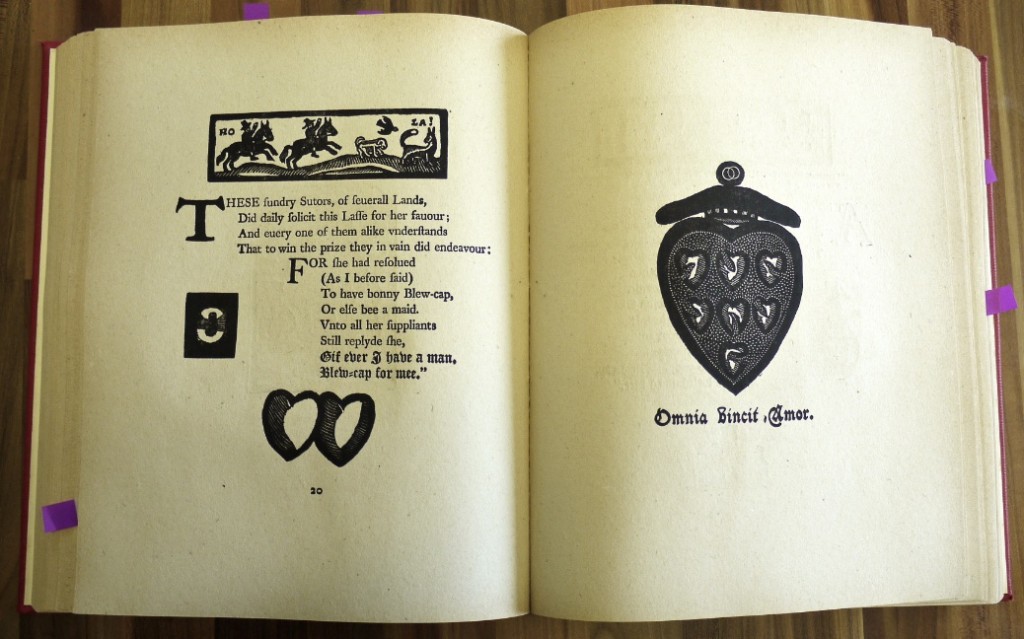 ome while ago I was fortunate to purchase an original copy of an intriguing book illustratrated by Joseph Crawhall II of Newcastle. The book is called 'Olde Tayles Newlye Relayted: Enryched with all ye ancyente embellyshmentes' and it was published by Field & Tuer of the Leadenhall Press in London in 1883. The book comprises of a series of folk ballads from chap books, and its styling sits somewhere between parody of, and a homage to, book design and illustration of the 17th and 18th centuries.
The book is printed on coarse, fibrous paper, making for a thick and weighty book, and the type is set in several different typefaces including a blackletter. It is the illustrations that are particularly curious and they set a certain quirky tone throughout. The images are woodcuts rather than fine line engravings and have a fairly crude, dense and yet striking presence on the printed page. Some of the solid, staring faces of Crawhall's subjects can on occasion appear slightly eerie, as this advert for Pears' Soap illustrates.
You can read more about the life and work of Joseph Crawhall II at the site of The Joseph Crawhall Society.