few years ago I discovered a great little online 'toy' called Fontstruct. Fonstruct allows you to build, share and download display typefaces. In 2008, largely as an educational example for one or two students who wanted to know more about this opensource software, I built a couple of revival-cum-variant typefaces based upon the work of Danish designer, Eric Mourier. The original design appeared in 'New Alphabets A-Z' by Spencer & Forbes, 1973. This book contains some 40 eccentric and experimental explorations in type design, including Wim Crouwel's 'New Alphabet'.
Being modular, the typeface lent itself to being digitised in Fontstruct. Following the session I soon forgot that I had made the font and neglected to play with the software; until recently that is, when my memory was jogged when I found the little sample sheet (below) buried in within a glut of unfinished exploratory projects. I added some numerals to the set and here are the results.
As this was a lesson and not a commercial piece of design, and out of respect for Mr. Mourier and his original design, the founts won't be distributed via Fontstruct.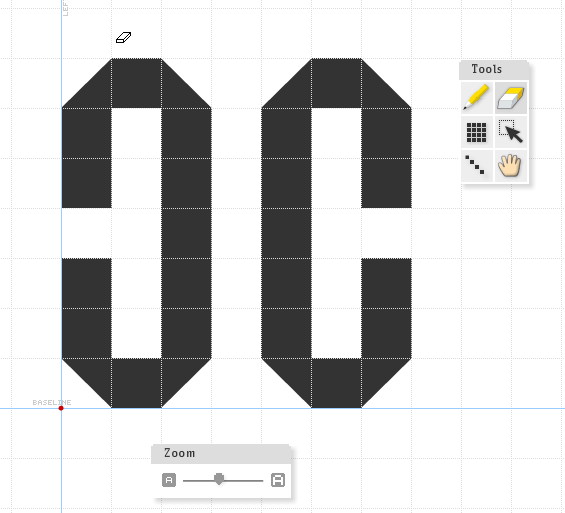 Answer: "Mere legibility in fonts is the equivalent of mere shelter in architecture."